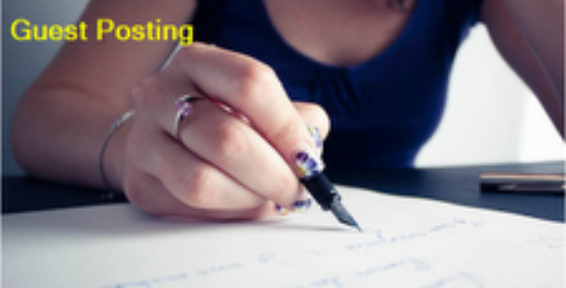 Everybody, and I am talking about all designers here and of course businesses, that want to go online, want to develop a website that sets the cash registers jingling. But, that's easier said than done, because to design such sites you need to think different. Remember, that when you are selling products and services using a website, you don't have the luxury of a sales representative explaining the merits and demerits of a product or a service. The website is all there is, it is the shop, it's the shelves in the shop, it's the display, it's the cashier and of course, the sales person. While designing such website, looks like a task made in hell, and it really is very challenging, what you can try and do is build a site that is a coming together of a bit of persuasion and a hard sell. Your eCommerce website needs to be a balancing act. It needs to persuade the visitors to buy the products and services on it and at the same time do a bit of intense selling as well.Let's take a look at your key focus areas as a designer that is Persuasion and Hard Sell.
Persuasion
Think about it for a second, which is the site that you would like to buy from, a site that keeps overwhelming you with call-to-action buttons named 'Buy', 'Buy Now', etc. or a site that takes the time to tell you about the merits of the product and how it can help you.
A few images and well written content can go a long way in conveying a feeling of empathy between the site and the target users. For e.g. if you are selling a hair growth product a few words about the problems faced by people with a receding hair line, and empathizing with their need for 'hair on their heads', will help convey to your target audiences that what you essentially care about is them, and selling a product to them is a way of showing that you care.
Demonstration + Ability – Proof that it does what it says
You have a product and you have a wonderful product showcase, that you have built using Flash (wouldn't advise it, but it looks very good); all this is impressive in terms of design aesthetics, but what about 'persuasion'? This isn't going to help persuade your visitors to buy your products.
This is where image demonstrability comes in to help you out. You will need to use the kind of images that show the 'ability' of your products, essentially which showcase their usability and the benefits that they bring to the table. Integrating a video or two in the Home Page or in the products description page can also work towards persuading your target shoppers
Others have Nice Things to Say About the Product (Reviews and Ratings)
Persuasion is all about building trust between the online merchant, the website and the target customers. Now, nobody is going to trust the products on a site at face value. But if they know that others have bought a particular product/s and have reviewed and rated them, they can be persuaded to make a positive decision regarding the product, that is – Buy it!
Now, what product reviews and ratings do is that they engage your customers, keep them interested and enthuse them to give your products a try.  They might not believe what you have written about the product; but the chances of them believing what a third person, especially somebody who has used the product and written about it, a little more.
Don't Buy… But Take a Look at Least
No…No…No, we don't really want you to buy the product; all that we want you to do is take a look. We don't care if you just do a bit of window shopping (of the online variety); don't buy from us, but don't disregard our product.
'Choose Wisely', this is the theme you must adopt throughout the site. All shoppers want to make an informed decision regarding what they buy, so if you ask them to do that, they will start looking at your products favorably.
This is where in depth product descriptions and high resolution product images will be useful. More importantly, you need to keep telling your target shoppers, "we want you to take the right decision', this doesn't mean you must buy our products"
Here you call-to-action-buttons must be at a bare minimum.
We Just want you to get more Info about it
We are selling something, read on to know more about it, if you want to buy it, this is the place, but if you don't, just tell us whether the information on the site has helped you in some form or the other – We just want to help – That's the perfect persuasive line.
Design your website in such a way that it doesn't really look like you want to sell anything. The buy button must be obscured by the info that you are bringing to your customer. What this will do is that it will ensure that the target customers will want to find the buy button.
Hard Sell
Buy it Because you  Need it…Its Good For you
You have a need; you can satisfy this need with this product, so buy it – Perfect Hard Sell. The images that you use on your site, and the captions for these images, must just say one thing – this product will satisfy your needs… pure and simple.
Remember, what you are trying to do is make an immediate impact with your image so much so that the potential shopper has just about made his decision; so the 'buy' button must be prominently displayed.
Buy it Because Others are doing it
Your friend's bought it, so why don't you. While designing a website, think about your target audience in demographic terms. So, when you are picking the images used on your site (if these are real images, pictures of people), then you pick something that your target shoppers will relate to.
For e.g. if you are targeting college goers, then your audience must be able to identify with the pictures used; the images can reflect the college life, the clothes that they wear, or the hip and happening crowd or something else, anything that is relevant to the product that you are selling and the demographics you are targeting should be a part of the images used.
Make sure that your pictures show this demographic using your products. This has an instant connect; taking the example of the college crowd again, if you are selling a brand of clothing, then showing how it will make you a part of the 'in-crowd' is an instant hard sell.
Buy It Because This is the Right Opportunity (Discounts)
Nobody likes losing out on a good discount. So, even if a shopper is not particularly interested in your product, the thought of getting a discount will definitely set him thinking about buying your product. If you are going to offer a discount on your products, make sure that this information is there everywhere on your website, yes have banners up on your site, talking about the huge discounts on offer. Make sure that this does not escape the eyes of your visitors.
Just Buy it, You won't go wrong, money back guarantee
Buy it, because you won't go wrong if you buy it. What's more, we offer you a money back guarantee; don't like it, get your money back.  This does two things. It tells the shopper that you are super confident about your product, but what it also does is that it puts the hard sell into high gear. You want them to buy the product and you are desperate about it. This 'desperation' should come out in your design. At times 'desperation' is good. It allows you to bring forth some intense designs that are completely customer centric. Nothing else matters; this allows you to focus better.
Not Buying it  - Big Mistake
If you don't buy it, you will be doing a big mistake, this is an opportunity like no other, you will be losing out on something really good; this is yet another kind of hard sell.  But, personally speaking, I wouldn't want designers to go this route, because you don't want to come across looking arrogant.
The Balancing Act
Each of the pointers mentioned above, need to be mixed and matched with  one another to bring forth a heady little concoction in the form of your website. You don't need to do everything mentioned above because that will lead to one confused design strategy. Think about the message that you want to deliver; what you as the designer are comfortable with in terms of approach. Also involve your client, the online merchant for whom you are designing the website in the conceptualization and strategization process.  This will help you do the balancing act like nothing else can.
Author Bio: Mark Spenser works with PLAVEB, a company that develops web and mobile applications to an eclectic mix of clients; it is based out of Los Angeles, California. He loves being in the firing line as far as web design challenges are concerned, and loves writing about his designing insights. He is also a big 'Castle' fan and doesn't miss an episode. His blogs can also be found at plaveb.com/blog