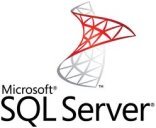 Managing event logs within an organization has become the need of the hour due to many reasons. In an organization, network administrators has to face a number of issues related to network security, network performance, system errors, computer performance and violation of international compliance standards such as HIPAA, SOX, GLBA and PCI. Lepide Event Log Manager is an advanced third-party tool for simplified and effective Windows and W3C event logs collection, event processing, event log management, event analysis, event reporting and compliance management. The software makes the event log management process flawless, simple and quick. The tool offers numerous benefits to the network administrators such as it manages event logs, assists in complying with numerous security regulations, resolves system performance issues and identifies and reduces network security risks in an efficient manner with the help of real-time event monitoring.
The tool offers numerous significant features to network administrators in collecting and managing event logs. Have a quick look:
Centralized and error-free network auditing.

Centralized collection and management of events from all computers in the network.

Supports SQL Server 2000, SQL Server 2005, SQL Server 2005 Express edition, SQL Server 2008 and SQL Server 2008 Express edition.

Collects and stores Windows and W3C event logs based on event-processing rule depending on the organization type and security level.

Adheres to international network security and compliance standards like HIPAA, SOX, PCI and GLBA.

Generates automatic real-time alerts and notifications in order to address critical issues.

Archives event logs in HTML, TXT, RTF or DOC file formats.

Facilitates quick filtering of Windows events on the basis of parameters like Event ID, Event Date Range, Event Type, and Event Description.

Filters W3C events on the basis of parameters like Client IP address, Event Date and Requested URL.

Generates instant reports about Windows and W3C events generated on several computers in the network.

Offers interactive and self-descriptive graphical user interface.
Lepide Event Log Manager proves to be a reliable and efficient tool for network administrators and technicians in an organization in collecting, storing and managing Windows and W3C event logs immaculately. The tool offers numerous benefits to network administrators as:
Resolves system performance and security issues.

Systematically records Windows and W3C events over entire network in an organization.

Filters logs and generates reports making event log analysis much easier.

Real-time event monitoring and alert and notification generation.

Effective event collection and processing.
Analyze the features, functionality and capabilities of Lepide Event Log Manager that is available as a free to download trial version. Available for a trial period of 7 days, it allows users to add one computer and two groups and generate one report, one alert and one query. After completion of the trial period, user needs to purchase the license key of full version of the software in order to meet organization's compliance and security requirements.
Steve is a technical writer and in last few years wrote numerous articles based on windows network administration. In this article, he has talked about how to manage windows event logs through a third party tool. Click here to know more about Lepide event log management tool.