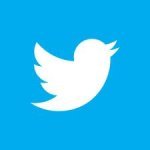 Twitter provides a very functional platform for connectivity and interactions that few can deny. The tweets or the 140 character messages can be used as a powerful and effective weapon to combat social media. Whether used to promote blogging, business ventures or simply as a messaging mode, Twitter is a real breakthrough of all communication barriers. There are however ways to manage your account efficiency and increase you're following.
1. Prep up the home base
First and foremost is to keep your twitter account look organized and fresh. To pull in more people and attract their attention to your account and follow you, you need to keep home page attuned to your product or company so that the twit people who are visiting you know what you are trying to promote. Secondly, you need to tweet relevant and useful messages to the people you are following. This will help others to know you offer useful tweets and that that you are real and not an automated account. Again responding regularly to tweets also is a vital tool to keep your followers interested.
2. Restrict from flooding your followers
Instead of flooding your followers of too much information at one go, it is very much required that you keep your tweets spaced such that that you do not clutter others timelines with your stuff. One of the most useful apps for keeping the flow spaced out through the day is the bufferapp. It spread out your tweets automatically over the day at a specified gap of time period. For example if you upload 8 tweets in one go, the app will spread out the tweets at a specific gap of time so that your followers do not feel overwhelmed by your presence, yet get a steady stream of it at intervals.
3. Manage twitter followers effectively
Managing and cleaning your twitter followers is a big way to ensure that you are not wasting your efforts in a restricted zone with your followers. Once you start to follow a large amount of people it can be quite hard to manage your timeline again. This is where socialbro helps. This app helps you see your influential followers, the people who have un-followed you, also the ones who are not following you back.It also help you detect robotic accounts that are automated and of mo use to you. You can follow or no-follow right from the dashboard of the app.
4. Find influential people in your industry
The most important step in the twitter set-up is finding the influential people who can help your cause, product or company interests. To get the appropriate followers you can turn to the follower wonk tool. This helps you look for the important players in your field, then look into who they are following and also the ones that are following them. All you do here is follow these people and wait for the others to get interested in your stuff and follow you.
5. Analyze effectiveness of tweets
Analyzing the performance of your tweets is another way of keeping track as to how much influence you are having on your followers. It keeps in check your activities on twitter and also tracks their relevance. One of the best apps to deals with such issue is the Twenty feet app. This app sends scientific analysis reports through regular emails or alerts through your RSS feed. Their comprehensive charts comprise of all relevant variables of your performance giving you tattle insight into your performance and scope to improve.
However, given all these tools your audience is bound to increase but it is always best not to abuse the power of these tools by spamming, or other illegal matters as you will be open to the threat of being banned from the community forever.
About The Author: Alyssa is a blogger by profession. She loves writing, travelling and reading books. She contributes to Bret Clark Microsoft