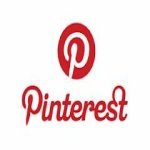 It's certain that there are people who will want to start their own Pinterest page for their business. After all, Pinterest is a great way for small business to promote their brands and products by allowing users to "pin" on related images. Pinterest has even allowed companies to make Pinterest pages specifically for business use. Making a business page is free and it is just like managing a personal page, only it displays a verification badge that signifies that the page is run by a business, and it lets you add buttons and widgets to your site, even an updated set of terms of service. Here are 3 quick and easy steps on how to set up a Pinterest business page,
Step 1: Switch a personal page/Sign up for a business page
To get started on making a business page for your Pinterest, know that there are two ways of creating one: converting a personal account and signing up. To convert a personal account into a business account, log into the personal account you want to use then visit Pinterest.com/business/convert. Fill out the form given to you, including choosing the type of business you are running, the contact name, email address, business name, username, a short description about the company and the website. The business name, username, description and the website will be shown publicly. The second method of signing up for a business page can be done by clicking on "Sign up" at the top-right of the form, leading you to another form similar to the previous one, but with a space to upload a profile image to.
Step 2: Verify the website.
The next step would be to verify the page, validating that you own the website listed on your profile. To verify the site, click on "Verify Website," which is found in the Settings page. Pinterest will then ask you to download an HTML verification file and upload it to your server. Once Pinterest has verified your website, other users will see a checkmark next to your domain in search results, as well as showing the URL and checkmark on your profile. Note that Pinterest only supports top-level domains.
Step 3: Embed Pinterest's Buttons and Widgets.
The third and final step in setting up a Pinterest business page is to embed Pinterest's buttons and widgets to your site. Pinterest offers a number of buttons and widgets that you can use to add to your site, encouraging pinners to pin your content and generate traffic to your page. Two particular buttons, "Pin it" and "Follow," place buttons directly on your site to allow users to either pin your content onto one of their boards, or to directly follow you, and the "Profile" widget places a collage of your pins and will lead users straight to your Pinterest page. There is also a "Board" widget which is similar to the "Profile" widget, in which it will also show a collage of your pins, but will only highlight one board.
I am John S Lam from Test4Prep; it gives 100% CCB-400 Exam. Let's take benefit of CMQ-OE Exam material efficiently and get guaranteed success. Check out free demo of all