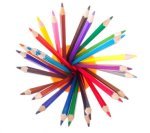 The Internet is a vast space. That vast space makes it wondrous and, at the same time, dangerous. People will know about your blog sooner or later, and depending on how you manage your blog, you can be famous or infamous. Bloggers should take care when dealing with the Internet because if you were to make a mistake, everyone will know about it, and it will affect your blog's ability to receive positive feedback. Here are the Top 7 mistakes bloggers make and how to avoid them, according to UK blogger Karen Sielski:
Not making your articles attractive to the eye.
This basically means having a blog that can be read without hurting the readers' eyes. Sielski suggests using a good color scheme, a font that is readable, and giving your blog an overall clean layout. This makes reading the blog much easier to read and understand; a blog that is unorganized and uses colors which clash with the words would give readers a difficult time to read, and would make their eyes hurt from all the clashing.
Making your content difficult to read.
This means using long and difficult to understand words, as well as long sentences and paragraphs. This should be avoided as not a lot of readers would instantly get what you are talking about. Sielski suggests to keep paragraphs short, around 2-3 sentences long, and to use words that your target reader would understand.
Not using a conversational style to your writing.
Sielski says that a when writing, you should picture yourself as if you're having a one-on-one conversation with someone over some coffee. Not having a form of conversational writing style would make your blog devoid of personality and life, and would make reading your blog rather boring.
Not using a spell checker before publishing your article.
Spelling mistakes, despite being rather dangerous, are quite easy to make. Be sure to double check your spelling so as to avoid trouble.
Focusing your writing to get natural search engine traffic, instead of writing for visitors.
Sielski notes that although using keywords would help garner your blog some search engine traffic; you have to make sure that your writing will still appeal to visitors. All that traffic would be useless if readers won't want to read your work.
Writing about a topic just to make money, not because you have an interest in the topic.
This one is simple: when writing, write about what you love, your interests, whatever really tickles your fancy. Do not write for money, as readers will pick up solely on how you write and it would give the impression that you are selling yourself out.
Not engaging your readers.
Sielski states that you should write so that you can get readers into the discussions. Write so that the readers will share their thoughts on the topic at hand. It encourages interaction, keeps the readers interested, and it won't make it feel like the readers are alienated by your writing. There you have it: the Top 7 mistakes bloggers make, as well as how to avoid them. Keep these in mind and you will be sure to create a blog that will have everyone interested. Credit goes to Karen Sielski.
Author Bio

Haword Roze is a University Lecturer and Editor of test4prep. He is researching on University Programs since last three years. You can find his E20-005 Exams Papers Jobs from Top Universities and Colleges from all over the world. Email:[email protected]