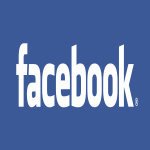 The term "social marketing" is not as popular as the term "social networking". Though these terms are not same in meaning, they are very much interconnected. Social marketing is the easiest way of promoting your business, and it is the tool you can use while having fun on a social networking site. Facebook is the best among all the social networking as well as the social marketing sites. This is primarily because Facebook is the only site which allows you to mix pleasure with work. Since the inception of Facebook, the entire world of social media has developed a lot.
Reasons why you should use this site for your business promotion
Facebook has introduced new metrics in the world of social marketing this year. The site has gained 26 percent active users over the year. This is only because of mobility and versatility of the site. Wherever you go, whatever you do on Facebook, you are always being noticed. The spotlight is always on you. With the increasing number of Facebook members, the chance of your business updates getting noticed also increases. If you never like to miss out on a friend's update even while working seriously, Facebook is the best option for you. Why not try to get the best of both worlds?
Affordability and versatility
Facebook is a completely free service. You can easily drag people's concentration towards your business by making an advertisement for your brand. Reaching out for new customers and fans is as simple as chatting with an old school friend. In fact, you need not always create an advertisement. Just keep your friends updated about your product and the work is done. If you are a photographer or a movie maker, you can always upload your work samples and make people watch them for free. Upload a picture of your product if you have a handicraft business or something like that and your target customers will automatically be attracted to that art piece of yours.
You can even create a brand new page for the business you have. The same can also be done for the band you play for or an event you are involved in. Just get your friends tagged and make them know what you are up to. Be it a candle light walk or a jam session, you are always well informed and able to get others informed. The site has noticed the mistakes made by the former sites. To be right on top, this favorite site of yours has always made it sure that you do not get bored with its services. So, the site is never stagnant.
Security and other issues
The security of your advertisement or your business page is also taken care of by the site. Only people you allow to go through your advertisement or pictures you have uploaded have an access on it. You are not able to browse through Facebook databases if you have not registered for an account. The site claims that it never allows offensive things like communal or sexually charged pictures or comments to be focused. Even if something like that happens, you can always block the user who is annoying you from your account as well as from your business page. In fact, the site allows you to lodge a complaint against those users.
Author Bio:
This post is by Nidhi. She loves to write on gadgets and all technology related subjects. She has also written many posts on health, travel, insurance, etc. If you are a Facebook lover and likes to connect with your friends through this superb social networking site then make sure you get it uploaded on your iPhone too. Facebook is getting more and more popular among young generation and they are getting it uploaded on their smartphones so as to enjoy it anywhere and everywhere.