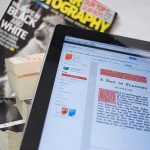 When published authors give you advice on what it takes to get published, they usually say not to focus on it. Write for pleasure, appreciate the journey more than the destination, publishing won't make you rich or happy! And to be honest? They're right. But that doesn't mean aspiring authors aren't looking for some serious advice on how to go about getting noticed, especially in this rapidly changing market. According to the Association of American Publishers, e-books officially began outselling hardcover books in the first quarter of 2012. That was thanks in part to a mass exodus of the paperback audience, who have replaced the thrifty, tangible paperback with its even-more-ephemeral digital counterpart. Like most things, digital books have their upside and their downside. What does this mean for writers?
1. The New Competition
In the old days, it was a whole lot tougher to break into the book industry. The big names in publishing rarely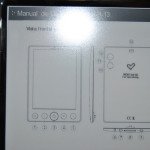 took a chance with an unknown writer. The good news about the internet's influence on publishing is you no longer need that one in a million shot to get your name out there. The bad news? Now anyone can get their name out there. With over 250,000 titles published in 2012 and the number growing exponentially all the time, standing out in the crowd becomes your biggest concern. That's why the buzz word in publishing now is "platform." Publishing your book on Amazon or elsewhere on the internet is easy – they even have software to help you along and options to expand to print and audio. But you shouldn't take that step unless you are prepared to market yourself.
2. Social Media and your Platform
It may seem very strange, the idea of authors marketing themselves, but it's kind of an obvious way to stand out in the sea of online publications. What does this mean? Simply, that your book needs a Facebook. It needs a Twitter. You need a website, or at least a blog, where you can talk about the project and begin to present yourself as a professional author. It's fantastic knowing you don't need to rely on anyone else to give you that title anymore. Most online authors publish work that print publishers have rejected because it's not commercial enough, and those books go on to become best sellers. The majority would rather get some readers and some royalties for a book than none at all. But if you really know how to create a presence for yourself in the online community, both your audience and big-time print publishers will notice.
3. What if You Want to Get Discovered?
Many writers and readers still champion the printed word, and with good reason. But according to the Huffington Post, e-books may make up 45 percent of book sales by the end of 2013. The chances of getting plucked from obscurity by a major publisher are still slim, but if you establish a strong e-publishing track record, they're suddenly a lot better. If you've been putting your work online and you've amassed an audience, you have enough leverage to secure a good deal with a publisher and take your career to the next level. Many successful e-book authors can wind up negotiating print and movie rights to their books, all because enough people were willing to pay $2.99 to read what they had written. It's an exciting time.
Make no mistake; publishing is still an uphill battle. But writers are no longer at the mercy of publishing houses and their constant push for commercialism. With the launch of Apple's iBookstore and Barnes & Noble expected to go global in 2013, reading is definitely not a lost art. Even if you're reading from a screen.
Author Brett Harris earned an online masters in creative writing and now teaches at a local college. If this is an interest for you check out the online programs offered.