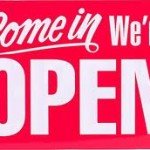 Start-ups these days are notoriously young, hip, and cool, but that doesn't mean all start-ups are using social media effectively. While most fall somewhere in the middle by maintaining a decent Facebook page and perhaps a Twitter account, these six start-ups are going above and beyond to find new ways to exploit the power of social. Here are a handful of start-ups that are doing social media right, and the lessons to be learned from them:
6. DoggyLoot
DoggyLoot, as the name suggests, is a daily deal site focusing specifically on dog-centric deals. They're taking advantage of the internet's natural draw towards dogs by using video-sharing to offer product demos. Using 6-second Vine clips, DoggyLoot is able to show customers how much dogs really do love their offerings. Genius… and cute to boot.
5. Warby Parker
Warby Parker is a purveyor of vintage-inspired eye wear and they're doing an excellent job of blending social media marketing with traditional marketing ideals. The company has grown very organically since the inception of its "Home Try-On" campaign in 2010, in which customers are asked to post photos of themselves on Warby Parker's Facebook page or on their own Instagram feeds. Not only does this strategy feed directly to a young customer base's desire to use social, it's constantly providing valuable feedback for the brand.
4. Branch
Branch is just another great example of a start up not only using social media to build a client base, but also building a business entirely off the merits of social in the first place. In a nutshell, Branch is a social tool that allows individuals to join a "conversation" that snakes through many different mediums, offering more of a chatty atmosphere than a constant stream of information. Branch, of course, has a very active and updated social presence of its own, but the message here is that social can be the product if you have a new way to spin it.
3. HuHot
Okay, so HuHot isn't exactly a "start up" but they're really, really good at using social. Pinterest, in fact, is one of the most underused business platforms around as it's third in overall traffic among social sites. HuHot, a Mongolian Grill concept franchise, is grabbing this opportunity to use Pinterest to drive business. Launching its first Pinterest contest in 2012 by asking customers to post photos of their meal, HuHot has now become the "fastest growing Mongolian grill concept in the U.S." That's nothing to sneeze at.
2. YoBoHo
YoBoHo is an Indian company that exists solely because YouTube exists. As they put it, YoBoHo has the content and YouTube has the infrastructure, simple as that. Since its inception in 2007, YoBoHo has risen to an average of 70,000,000 video views a month of its content which focuses on Yoga, Bollywood, and Hollywood. This company is a road map for how businesses should be harnessing the power of videos.
1.PaintNite
PaintNite itself isn't a concept that's unheard of. Founded just over 2 years ago in Boston, PaintNite is poised to open its 150th U.S. franchise and begin a European stretch next year. How did the company, whose business model invites young professionals to share in drinks and a painting lesson at a local bar, grow so fast? Social media. By linking together social savvy business partners and artists as well as the patrons who naturally patronize the business, PaintNite has become a bonafide hit. In fact, the company estimates over 30% of its sales come from new customers who only saw the company as an event posting on a social medium. Now that's how you use social to drive business.
Social media is a must for any start up, particularly if the target market is young, informed, and techie. These six start ups have it down pat, but there are always ways to branch out and cover new ground, particularly with new social tools popping up each year.
Ryan Currie is a product manager at BizShark.com, with 5 years experience in online marketing and product development.  In addition to web related businesses, he also enjoys the latest news and information on emerging technologies and open source projects.