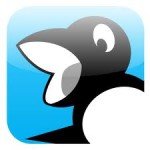 We all heard about making money online and sometimes it is simple and easier than we thought as simple as ABC one would put it. Since the inception of websites like Amazon and eBay the internet has become a global market place for everyone who has something to sell from a pin to an anchor and to make money on line. The internet is a great place to socialize and at the same time we can earn a passive income from it by selling just about anything what if I told you that you can make money by clearing out all your old CDs, DVDs and games.
Let me introduce you to a website that you can  trade your CDs DVDs Games, for cash it is that easy. Well however this may sounds to you they by your old CDs, DVDs and Games for cash, yes cash you read right. Let me tell you how this works you sign up on their website which is free create your account and make sure that all your details are accurate and enter the bar code on your games CDs and DVDs and their evaluation engine will give you the price been offered and ship the items off to them free of cost and they mail your check out to you it's that simple. The website is very user friendly even for novices.
What do you have to do? start clearing out your old and unwanted CDs, Games and DVDs making sure that they are in perfect playing conditions sign up create an account enter the bar codes get the price mail your items in and they mail the check out to you. Selling your old collection of unwanted CDs, DVDs and games can bring you some well deserved cash and at the same time created some space in your home and not to mention it is a more eco friendly way of getting rid of your unwanted collection so sign up now and start selling it is free and easy.