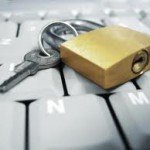 Modern trends show that remote data storing can increase information security of your company quite significantly. At some point of company growth it will be next to impossible to control everything about your data, thus making data protection one of the most important issues. Moreover the amount of digital information will increase every single day that requires much more investments in this field. What security and control benefits you can get from remote data storing? Will try to explain everything   below.
Security update plan. Most remote storage providers have a security update plan since it's their primary task to maintain it. They have time and money to test those changes before they will be implemented. This means in first place that you won't suffer from hardware delays and software updates that can be crucial for your business performance.
No local storage required. Data will be held in a distance with no need to move physical drives manually. Also you won't have to purchase additional physical space, whenever you expand.
Redundancy. Safety of your data is ensured by using multiple servers which backup each other in case of a failure. The RAID (means Redundant Array of Independent Disks) technology provides different levels of data protection and speed.
Performance. Storage companies use extremely fast (and costly) solutions to provide high speed unrestricted access to your data. In order to increase overall performance, data is compressed and deduplicated (the process removes copies of identical data that saves space).
Access to your data. Creating multi-level access policy will require a lot of time and financial investments along with constant control. Most data storage providers restrict access to important data while the authorization permission is granted to a small number of employees via ticketing and access systems. They use background check on their employees in most cases as well. The data itself is usually encrypted in all levels such as local encryption, transit encryption, data center encryption and log encryption.
Facility security. According to the statistics, about 60% of companies use quite low facility access protection like the entrance protection and key access to special locations. Data storage companies typically feature high-level security facilities. They use many modern means and measures like 24/7 surveillance, guest badges and biometric ID's to protect sensitive areas.
Storage environment. The normal conditions for data storage mean an appropriate level of humidity, right temperature and no dust. Data storage providers have to keep their data areas in those conditions to achieve physical data protection in all possible cases.
Data recovery and disposal. Most companies have their data backup, recovery and disposal assigned to one or few persons via usual permissions on their computers which leads to information leakage. Remote data storage is organized in a way that those operations are assigned to different employees with specific responsibilities.
Risk management. The recent surveys show that 70% of companies have no acceptable risk management policy. Most storage providers run regular risk checks on data being damaged, lost, corrupted, stolen or even unavailable at some moment that minimize threats and help to recover it should the trouble happen.
Disaster recovery. Protecting local data from natural disasters can be a challenging task. Remote data storing companies usually offer available space in a few data centers in order to protect data stored from possible force majeure such as fire, dust, water, earthquakes, etc. Moreover they usually run backup generators and perform 24/7 monitoring of their power systems.
Overall protection of your mission-critical business data should be one of  your primary concerns. Sometimes it is not possible to rely on your own local systems and employees since losing important data can take your whole company at risk. What is your own opinion on data security and control? Feel free to share thoughts in comments below.
Author's Bio
Jason Woodsworth is a community and PR manager at www.raidixstorage.com – a provider of SAN software and RAID platforms for businesses of any size with its principal product RAIDIX.