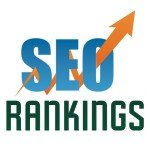 The content generation and marketing is evolving extremely fast to cover all of the businesses online. This is the latest trend and an extremely awarding one for different business groups and ideas. Content drives the internet traffic towards a particular website. From banking, public examinations, web designing, software development, interior designing, real estate, investments, insurance, health care, education to every other business, the content is being extensively used to make a good rank in the various search engines.
Different search engines like the Google keep changing their search algorithms regularly to eliminate poor contents.
To withstand different algorithm affects, a business needs to invest more on the content for better rankings. A better ranking enables one to have better revenues from websites. It increases the traffic and helps in building a good conversion rate for the websites. Search engine optimization is the term used to denote the process of improving the ranks of a website. This can be achieved by preparing good quality content as well as link building. Excellent quality content attracts readers and in turn promotes business growth.
Here are certain steps discussed here to write a very good content which would help in getting a better ranking on search engines:
• USE KEYWORDS
Make a keyword list and apply those keywords in your content. Search engines work on keywords. Utilize keyword repetition to get a good rank in the search engine.
• AVOID CRAMMING OF KEYWORDS
We do need keyword repetition but it should be done in a limited and well organised manner. The keywords must be well spread throughout the contents and cramming must be avoided.
• UNIQUE AND ORIGINAL CONTENT
Most important one is the content of the page. A good and relevant content is what visitors want and like to share. One may find similar content over the internet. Your content may be influenced but not copied from others. This is the uniqueness that makes it compelling to the readers.
• INTERESTING CONTENT
Whatever be the topic, the tone should be appropriate to make it attractive. Annoyance and ridiculous humours used in the content is very well reflected in the number of visitors. So it should be friendly when needed but helpful always.
• LINK BUILDING STRATEGY
A good content automatically generates shared links through the visitors. But to popularise the content, a proper link building strategy must be followed. External links to the content by webmasters, guest blogging and other link generating methods must be followed.
• SOCIAL MEDIA
Creating social links to Google+, Twitter, Facebook and others helps in engaging more and more visitors to your business profiles. Social pages must be created for generating traffic to the content.
Why use different black hat methods which are both unethical and costly, when easy and simple content can help raise your ranks? If you haven't started on this aspect of marketing via contents yet, then start immediately. Avail the content writing services as provided by various firms. Keep a regular check on your search engine ranks and help increase your business offers.