Have you ever finished a gaming session and thought about how great it would be to design a game instead of playing one? If the answer's 'yes', you should know that Pixel Press allows you to do this without any coding knowledge. The app is designed to convert the simplest mark you make on a paper into an amazing video game, and the great news is that it will soon become available on iOS. The Pixel Press has come up with a sketch able language that can be used in game designing. Users only need to have a piece of graph paper and a traditional glossary of shorthand- slashes, Xs, lines – in order to draw games.
Once you've finished your sketch, the app can scan and convert it into a very realistic video game level. For instance, the app can easily interpret blacked-out squares as power-up markers, as well as a bunch of Xs as spikes. These marks are converted in only a couple of seconds, and once the app finishes its job, players can add all types of textures and colors. Even though this system will be able to create only sideways-scrolling games similar to Mario at its launch, Pixel Press developers have already come up with a prototype that can create puzzles. Besides, they're currently working on an update which will allow users to create adventure and racing games.
What exactly is Pixel Press?
Pixel Press is a video game studio that allows you to create levels, as well as a discovery engine; in other words, it's a platform designed to help users draw their own video games that will be shared with others.It can be used by people of all ages and skill levels, and deals with the basic principles used in the design and publication of video games (sketch, design, test, play and distribute). As you probably know, the writing code is the most difficult part in the creation of a new game. However, Pixel Press makes sure that even this part is easy, so that anyone can enjoy the experience.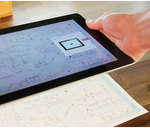 The app is not just about playing different video games levels, but also about creating them: users from all over the world are given the chance to play levels designed by friends, without being obliged to design their own. This platform is undoubtedly designed to focus on amazing game play, so you should expect it to generate very interesting games. If you're determined to develop your skills and acquire experience, you should know that this level builder will help you understand the process of video game creation very easily, in a form that is built around a solid engine designed to encourage the collaboration between audio/graphic engineers and experienced level designers. If you take your time and develop an interesting level, chances are you will be rewarded through feedback coming not only for friends and peers, but even from the whole community.
Once levels reach the whole community, players are allowed to share, rate, favorite, and browse various levels based on different criteria. The competition between high scores, points earned thanks to collective participation, and best completion time will enhance game play, thus leading to the creation of several masterpieces.
Game play objective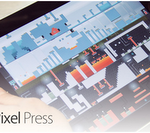 As previously mentioned, game play will probably play a major role, and this app will definitely refuse to release a game level whose game play isn't great. IPad and i Phones are crowded with "platforms" that are currently being analyzed. From this point of view, the experience is likely to be similar to an improved version of the Mario Brothers. Each level is expected to contain 5 floors, the player's objective being to start from the first one and try to reach the last floor thanks to an elevator that is included in the opposite part of each floor. This game is inspired from the Donkey Kong Crash Course available for Wii U, on Nintendo Land.
Bear in mind that there will be no guns or enemies – all emphasis will be put on five floors, but getting to the next one will get increasingly harder as you advance. Obstacles will consist of fire pits that throw fireballs, water pits, or spikes that will kill you on spot and oblige you to start again.
As far as creativity is concerned, you will be given the chance to work with plenty of terrain patterns, moving platforms, transport doors, or hanging monkey bars that allow you to cross over various pits. What's even more amazing is the fact that power-ups can be placed strategically so that they can help you finish the level faster by enabling you to jump higher, run faster, or explode a wall using a bomb. Every idea is welcomed!
Author Bio: Jason Phillips is an experienced writer and he is interested in writing about latest technology and video games. He has also joined and online gaming site Airplane Games 365 where you will find hundreds of air plane video games just waiting for you to take them on.