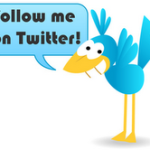 The ability to host or even be part of a Twitter chat is one of the greatest implements provided by the current social media toolbox. This type of chat is also known as tweet chat and can be created very easily. Besides, it can be turned into a powerful tool in no time, basically allowing you to break down all barriers that appear between you (the host) and your community. If you haven't created a tweet chat by now, the following tips will definitely come in handy.
What are tweet chats? Tweet chats are live Twitter events that are usually concentrated on a specific topic. Twitter uses hash tags in order to squeeze all the conversation into a single world. Besides, tweet chats are also provided with a set time so that the guests, hosts, and moderators can become part of the conversation easily.
How can you participate? If you want to participate to a tweet chat, all you have to do is tweet during the time set by the host, making use of the conversation hash tag. You can also follow a conversation without engaging, by simply looking for the hash tag, but this type of participation is less fun.
Once you've decided to host your own tweet chat, you should start taking into consideration the next 12 things:
Choose a hashtag: Don't forget that hashtags should be easy to remember, short, and unique. The main reason why uniqueness is requested in this stage is to avoid interference with other conversations that might share the same hashtag even though they're off topic. If you want to host a Thanksgiving-themed chat, you should avoid opting for a hashtag such as #turkey for example, because your conversation will run the risk of being crashed by travelers. Keeping the hashtag short is very important because it guarantees that you won't exceed the 140-character limit imposed to tweets.
Set the time: Your hash tag is useless if you don't specify the time. From this point of view, hosting a tweet chat is similar to hosting a fancy party. Your guests won't come if you don't tell them when the party will be held.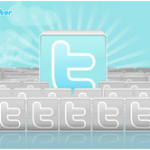 Start by participating first: Before hosting a tweet chat, you are advised to join one as a participant in order to get accustomed with this type of event. Analyze how the moderator addresses the community, as well as how the community responds. Not only that tweet chats give you the chance to find more details about subjects that interest you, but they also help you find people who have the same interests as you.
Choose an attractive topic: Some tweet chats can provide access to executives and celebrities; some are designed especially for interests and hobbies such as TV shows and football, while others are focused on Q&A, their main goal being that of providing information. Your topic should engage the community, so think twice before choosing one.
Promote your tweet chat: Once you've established the topic, time, and hashtag of your tweet chat, you are advised to promote it so that more and more people can find out about it. Inform the people who follow you on Twitter about the event, and try to mention it on other social networks as well.
Be clear and welcoming: The chat should contain a brief introduction designed to encourage participation. Co-hosts can also be helpful because they can help you break the ice and start a conversation. If your chat is provided with a time limit, you should mention it from the beginning because there are plenty of people who postpone asking their question until the last moment.
Use your tools: If you want everything to go by the book, you are advised to filter the conversation using the hash tag along with the search tool provided by Twitter. You can also provide your website with Twitter's search widget, or you can turn to third-party tools such as Hoot Suite and Tweet Deck.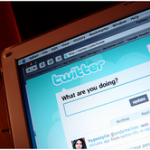 Capture the conversation: Bear in mind that tweets can disappear very quickly. As a result, you are advised to take a print-screen whenever you see something that kindles your interest. This will help you a lot, especially if that specific hash tag starts trending, becoming one of the most active topics that currently takes place.
Establish your goals: Before hosting a tweet chat, you should establish your goals. Are you trying to deepen the connection between you and your audience, or are you simply looking forward to increasing the number of people who follow you on Twitter? Establishing your goals will help you handle the whole process a lot easier.
Allow your chat to live on: Even if the chat is over, you shouldn't allow the conversation to disappear. Instead, you should include the entire conversation on your blog or store it using tools such as Storify.
Follow up: Successful tweet chats usually bring you a couple of new connections. If this happens, you are advised to follow-up in the following days by offering a friendly tweet. The conversation should be continued, and your main goal should be that of developing the brand-new relationships that you've established.
Make up a schedule and start promoting the following tweet chat: Don't sign off unless you've informed all the followers about the next tweet chat and its date. If the following chat will be very important, you should create a schedule so that people can join the conversation a lot easier.
Author Bio: Michael Clark has shared this post. He is an experienced writer with intensive knowledge on web hosting and designing. He is also writing articles for a site where you can get cheap hosting plans.