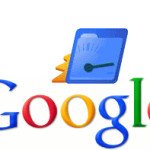 Once upon a time, everyone was logging on the Internet from a dial-up connection. Images were small; music lovers had to wait all night to download a song, and online videos were unheard of. While you can now add more elements to your web design thanks to broadband connections, search engines still take load time into consideration, perhaps because nearly half of your visitors will leave if your website takes more than 3 seconds to load. However, Google offers a tool called PageSpeed to locate problem areas of your site and decrease load time.
Using PageSpeed Insights
With this tool, it takes only a few moments for you to analyze your website's load time and the specific elements, including CSS, images and JavaScript, that might be causing it to load slowly. Google looks at both the desktop and mobile versions of your website, which is helpful if you have different versions. PageSpeed Insights gives you a score out of 100, and mobile and desktop versions may not come up the same. Even Google's own index has a 15 point difference between the two. This score isn't a comparison of page speed to other sites, however. It indicates how much faster your website could load if you made changes.
PageSpeed Insights doesn't require any personal information, and you can access it from the Google Developers site. The online tool doesn't connect to other Google services like Webmaster Tools, but this allows you to check page load times for other websites to compare them to your own.
The tool breaks down on-page elements into those that pass muster, as indicated by a green icon, issues you should consider fixing and elements that will greatly reduce page speed once you optimize them. Elements with a yellow icon could help page speed, but the improvements aren't necessarily going to make a big enough difference if it'll take a lot of work to fix them. However, you'll want to expend some effort and time to fix those red-flagged entries on the list.
One of the nice things about PageSpeed Insights is that it shows you exact file names and compression that you'll be able to achieve by optimizing those elements.
PageSpeed Service
Google offers a product to webmasters to actually make the changes to your website and decrease load time by prioritizing content and creating caches. It's available as a free trial, allowing you to experience those improvements. Google will eventually move to a paid model, and only some webmasters are accepted into the application program currently. PageSpeed Service is ideal if you aren't intricately comfortable with using GZip technology or image compressors.
As it stands, you must create a DNS TXT record and edit CNAME information for your domain to allow PageSpeed Service access to your website. You may be able to achieve some of the same by resizing images before uploading or adding a plugin, however. If you want to use the tool, consider running a practice site first to get the feel of it.
About the Author
James Patterson is Simple iD's lead online marketing consultant. Simple iD web design is a full service online marketing agency that offers clients everything that they need to succeed online, from web design and development to a complete tailor-made online marketing package. Come and check us out on Facebook.