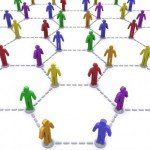 Do you answer questions asked by your readers? This is a topic that one of my readers asked if I could shed some light on and I am taking that challenge, but before you digest all these information I must inform you that I am no expert in these area, I am just a blogger sharing my knowledge and experience here on "How to write Impressive Articles To Attract More Visitors". The information provided here has no scientific proof these are just tested and tried methods that I have been used and as I have said there is no research to back up this theory.
Before writing any article there are a few things to bear in mind and to me preparation is key here. Yes you heard it right we need to prepare ourselves to write. The Topic is very important here you need to choose a topic that you are not just familiar with but also has some knowledge about and you are passionate about. Now let's look at a topic like Web Design for instance this is a broad topic and has good search volume but are you familiar with this topic or are you interested in Web Design? The point here if you have the basic knowledge about Web Design or Website Designers then go ahead choose this as your topic and do some research make bullet points and then start writing your article.
Now you have decide that Web Design is the chosen topic you have done all your research and have enough information to pen an article with between 400 and 700 words this could be longer or shorter it does not matter but in my experience you don't want to write but you should make your post two long make simple easy to read and straight to the point. The topic Web Designer is only used as a reference here you have to choose your own topic.
We have chosen a topic done some research now it is time to choose your headline, this a very crucial step in attracting more visitors to your site, writing catchy headlines is one of the key factors to attract readers to your post. Look at these two headlines and see which one attracts you more; "Is Website Design Necessary?" Or "Is Website Design Dead?" definitely one is more catchy than the other now the idea here is to write compelling headlines.
Let us summarize here writing impressive articles needs lots of focus firstly you prepare yourself. Choose a topic, do your research then choose your headline for your post now you need to choose your writing style this is what makes you different from other bloggers. The style you choose is that which is more comfortable to you. Now what method do you use to write those impressive articles of yours? Share your thoughts on this post.