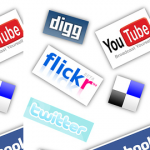 What are the ingredients to success? success can be measured in different ways, for us as bloggers to know if we are succeeding then we have to evaluate  he level of success against our goals.These  three ingredients Content, Design, Marketing that will bring us success and i will share them with you.There is nothing set in stone about the formula for success and i am not an expert in the field either but these three key ingredients i am about to share i strongly believe will drive success to you and your blog. I am sure we share one thing in common and that is we don't want to be the master of our own down fall. Now lets look at the ingredients one at a time.
(1)Content – I meant great content is one of the three main ingredients to achieve success , Content is King or Isn't it? you can argue here all day, agree to disagree but the fact still remains great content is what we all strive for as bloggers, great content are those your readers yearn for, these are the ones that left your readers feeling filled. how do you produce great content firstly start with  catchy headlines sometimes a bit of controversy is good but don't over do it this can be a big put off to some readers.
There is no denying it Great Content is very important, remember we write for our readers and visitors alike this is what they come for and we need to be producing just that.Content can be anything that your blog offers it could a brilliantly written article of a wanted product it just have to be something worth the visit.
(2)Design – Now your website design fits in as one of your ingredients that can help to make or break your success. Remember the saying "First impression last" live by this rule don't make your first impression be your visitors last visit. i can say this putting great content and a nicely design website together and you are well on your way to success.To have a good design you need to look at a combination of factors from your navigational structure to layout, ads placement and site colours just to name a few. Just remember good design attracts attention just as how good content gets mentioned now this leads to the third ingredients.
(3)Marketing – No i haven't forget this one, this is area you need to paying close attention to, we all heard about Search engine Optimization or SEO, Back links and Networking yes we all do and SEO is close to our heart as bloggers. Hey, never forget marketing this is the single most critical ingredient that will determine your success. Follow me here for a minute you start a blog hire a brilliant web designer and write the most compelling piece of Content, brilliant but how are we going to know about your website or blog? simple answer Marketing, if you don't market your blog it is like buying a Porsche and keep it in the garage who is going see it?
In summary these are three vital ingredients for your success, Brilliant Design, Great Content and a well organised Marketing strategy. Now have a look for your self are you heading in the right direction? if so then continuing doing what you are doing but if not it is not too late to make the change i am sure you don't want to be the master of your own down fall. the days of build it and the rest will follow are long gone it is a competitive marketing world hop on board. What are your Key Ingredients for Sucess and how do you measure them?.