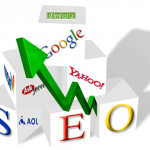 If you're interested in starting an online business, you're probably not sure where to start. While internet businesses have the potential to do very well and allow you to be very successful working from home, it can take a lot of work to get going in the right direction. The good news is starting a business online has a relatively low start-up cost which means low risk. However, the initial plan is always to succeed, so how do you do it? The following tips can help newbies begin an internet marketing venture and increase the chances for success.
What to Do?
The first step to beginning a successful online business is to choose a market that has high demand and low competition. This isn't always easy, and it will require research. While you will want to stick with something you know, trying to sell a product or service that no one wants won't help your cause. Google AdWords Keyword Tool can be used to find keywords and phrases that are searched frequently and have a low level of competition.
How to Do It?
Once you figure out what you want to do, the next step is to decide how you want to do it. There are two choices. You can create your own product and sell it to consumers online, or you can direct consumers to someone else's already established product and collect commission. Depending on your ability to produce the product and your start-up capitol, marketing someone else's product may be the choice for you. Again, you should research your options.
Where to Do It?
Since you are operating solely online, your website is your store. The same rules apply as with an actual store. Your website needs to be attractive and easy to understand. Your products need to be easy to find and well described. Pricing needs to be clear and understandable. Also, just because you are operating online doesn't mean that you don't have to provide excellent customer service. In fact, with online businesses, it's almost more important. The only contact your customers will have with you is generally when they contact you. Make sure that you handle any and all requests, complaints, and problems professionally.
Get the Word Out
Once you have your website up and running, it's important to get the word out. Research SEO optimization and implement it on your site to ensure adequate web traffic. People can search for your product all day, but they will never find it if you don't' show up on their search results. Also, advertise yourself. Social media advertising is the new big thing. It allows you access to literally hundreds of millions of consumers. You can't beat that.
The world of internet marketing is all about the amount of effort you put in. If you take the time to do the proper research, choose a marketable product, showcase it on a SEO optimized website, and sell yourself to the masses, the orders are bound to start rolling in. Just be sure you are consistent and take your venture seriously. There's a lot of money to be made, but there are always other options for consumers. You have to make yourself their number one choice. Good luck!
Erik Coleman enjoys writing about commerce, the internet, and home insurance quotes.