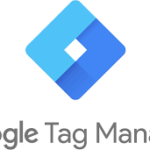 The Google Tag Manager is a Tag Management System that converts the tag applications for IT based on marketing. Tagging websites involve horrible stories particularly in the industry of Web Analytics. Likewise, tagging is significant to online marketers. That is why through the help of GTM marketers will find ease in adding and updating tags without requiring IT interaction and technical knowledge.
Google Tag Manager Brings New Capabilities
Definitely, launching the Google Tag Manager is beneficial as it brings new capabilities to Web analytics industry. This tag management solution allows websites not only to interact with users but also to gauge the behaviors as well as the reactions of the users. Likewise, GTM is not only associated with analytics but also in marketing and advertising services.
This new product of Google can be used by websites in monitoring how users are utilizing the content and how to monetize it. This tool involves the use of code that should be incorporated in the site. Usually, integrating new codes for analytics, advertising and marketing service takes several days. However, by using the Google Tag Manager it will be easier to link with different services by creating one tag. The loading and coding of tags is done quicker and simpler.
Google Tag Manager Structure
The structure of Google Tag Manager is similar to Google analytics. The latter is using accounts that can accommodate several web properties that can hold several profiles. The structure of GTM includes accounts, containers and tags.
Typically, a company needs only one account of Google Tag Manager. It is because all the tags in different company's websites can be integrated into just a single container. All you have to do is create an account so that you can sign up for Google Tag Manager. You can also create additional accounts by signing in to your current account. You will provide the account name, container name, time zone as well as the domains that you will use. As much as possible, you should use the company name as the account name and the container name should be the website utilizing it.
As the name implies, containers serve as the storage of all the tags within a particular website. In creating new container you should provide the container name, domain and time zone.
After creating a container, the next step is to create tags. You can use tag templates in making your own tags and you can also make custom tags. Some of the tags that are supported by this tool include Custom HTML Tags, Custom Image Tags, Google Analytics, GDN Remarketing, DoubleClick Floodlight Sales, DoubleClick Floodlight Counter, and AdWords Conversion Tracking.
Indeed, Google Tag Manager is given the opportunity of managing tags conveniently such as in marketing and tracking optimization tags on your website. The good thing about using this tagging tool is that it reduces the possibility of making errors and allows deploying tags on your own site. Once you know how to use the Google Tag Manager properly there is no need to hire the service of a professional webmaster.
Rahul Garewal is a content writer at Examskey. ExamsKey is the brand who provides up-to-date study material on different certification exams like 642-357 exam and 642-374 exam.