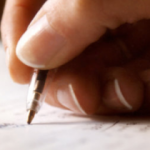 I know what you're thinking: "But every blog about blogging talks about the high value of niche blogging. Even this blog talks about how niche blogging is the best." I am not at all trying to say that niche blogging is bad or ineffective; niche blogs dominate keyword searches and provide detailed, specialized information that is usually hard to come by in a well-written form on the web. I love niche blogs.
At the same token, I am also extremely grateful that not every blog is a niche blog. If I'm your average Joe trying to do some research about mobile computing tablets, I would be incredibly confused and frustrated with all the niche tech blogs out there. I wouldn't care about processor speeds, what an OS is, what the new screen technology is called, how many MP the camera can shoot in, or whether my data speed technology is HSDPA (with no explanation as to what this acronym stands for or means). Overspecialization can quickly turn readers away.
Why Broad Layman's Terms Rule
Branching from my example above, the reason that base-level information blogs can be so successful is because they have the potential to have massive appeal, which comes with a massive audience and massive traffic. When you write a more general post or use a more basic vocabulary, more people will understand and identify with your writing.
The Challenges of Going Broad
While it is easier to catch a broader audience when you use simpler language or speak matter-of-fact about potentially complex topics, the only problem with maintaining this type of general blog is that you will have much, much more competition. To compensate for this, you must have extremely brilliant writing and content on your blog; you must be entertaining and enthralling. Perhaps your blog will be funnier, more sincere, or simply much clearer than other blogs out there. Find out what your strengths are in your writing and stick to them if you decide not to use a niche topic.
If You Decide to Go Niche
If your blog is already dedicated to a niche topic or you would really like to create a niche blog, you can still take steps to reach a wider audience. One thing you must do is tone down overly-technical language. If you are using an acronym, define it or at least spell it out – for example, "search engine optimization (SEO) is the process of strategizing your content to rank higher on search engine results pages (SERPs)."
Another great idea is to have a post dedicated completely to the technical vocabulary of your niche (your glossary). Update this post frequently, perhaps even occasionally with an all new post in your archives. Be sure to use the <a name="example"> anchor in your glossary. Then when you include a technical term into a new post, link to that specific anchor (your blog.com/glossary.html#your term), and your readers will get a link directly to that definition. If this sounds a bit too complicated, read up on links and anchors, and you will understand in no time.
Bottom Line
Both a niche and a broad blog have the potential to be hugely rewarding and successful. I also think both types of blogs should copy elements of each other to increase the potential pool of readers as well as target specific readers to stay loyal. General, broad blogs should attempt a detailed, technical post every once in a while. Niche blogs should have a general, entry-level post every so often to lure in newcomers who might have a budding interest in your niche but just need to grasp the basics first.