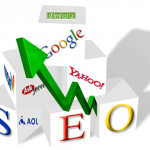 Social networks have changed the way we explore digital space. They went on from giving common man a platform, to making him a celebrity, to giving him the platform to share and express – to something that can now be termed as a "business" model. Social networking sites are no longer only about people sharing information. They aren't just personal anymore! With Facebook advertising turning into a big player on the marketing and online advertising front, Facebook is only becoming more professional. It is now a zone for business people. Let's take a look at how Facebook works for businesses:
1. Business pages and groups
2. Facebook advertising
3. Business accounts
These are the three main avenues that Facebook offers.
Business pages and groups, act like zones for interactivity. These are the best platforms to provide information about brands, latest services, advancements, new features, updates, pictures, and other such information. Along with this, the business pages and groups can be great zones to engage fans in interactive and promotional activities. This is one way to involve people and keep them abreast with your services and products – encouraging them to buy. The other way is, to use Facebook advertisements. With the large user database and the micro targeting opportunities that Facebook boats off, there is no doubt that you can streamline your target audience and reach out to exactly those people who could be your investors. Facebook, in other words, let's you make a choice about who you want to advertise to. This proves to be great on the ROI side of business, as experienced by many advertisers.
This brings us to the third segment – business accounts. Although there's always talk about how Facebook can be used for businesses, there's not much mention about the "Facebook business" accounts and the benefits attached with these.
a. Manage Activity With A Business Account The first benefit of a business account is that you can manage both the above tasks – fan pages and groups, and advertising campaigns – through it.
b. Keep Your Personal And Professional Life Separate The difference in using a business account is that, you can keep your personal life separate. Your personal circles need not be associated with your business networking and marketing on Facebook.
c. Manage More Than One Campaign If you are an advertising firm, then chances are you have more than one client. More than one client would mean managing more than one campaign; this is possible with a business account on Facebook.
d. Security Of Profile If you lose access to your profile, then you don't have to worry about all the credit card details lying in the profile while running your ad campaigns and managing your transactions. There are secure checks in place that may require you to post a photo identity or utility bills to authenticate that it's only YOU using the account. The catch however, is that, Facebook does not allow you to have more than one account. So, you either have a personal account or a professional business account.
The business account doesn't allow you to view individual walls or content; all it allows you is access to view, edit and manage your business. You can't make friends and like pages with a business account; but you can work on commercial strategies and target audiences for your campaigns. This is more like a space for those people who want to connect with followers of their brands and people who use their services – even if they don't have a personal account.
Author by line: Divya is a web business enthusiast who loves sharing ideas on SMO and SEO strategies, link building, blogging, web marketing and such areas of e-commerce. She works with a reputed SEO company where you can get custom SEO Quote for your website or blog.