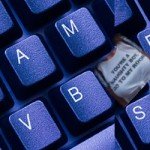 We are bloggers and writing is what we do. We write our post proof read them and publish then finally we do promotion so that they get the best exposure. Where are my comments? This is a question I found a lot in my spam folder. Comments are something blogger is happy to see this proves that there are social interaction with our blogs. The reason for this post is to answer that frequently ask question I receive from a few commenter of late, well the simple answer is I deleted them. Why? simple they have no bearing on the post nor even blog on a whole just imagine you spent your time writing about Networking or link Building and get a few of these that I will now share some with you.
Here are a few of them
(1) – Thanks for sharing the link, but unfortunately it seems to be offline… Does anybody have a mirror or another source? Please reply to my post if you do!
(2) – Hi. I just noticed that your blog looks like it has a few code problems at the very bottom of your website's page. I'm not sure if everybody is getting this same error when browsing your blog? I am employing a totally different browser than most people, referred to as Opera, so that is what might be causing it? I just wanted to make sure you know. Thanks for posting some great postings and I'll try to return back with a completely different browser to check things out!
(3) – Exceptional, I passed this on to a friend of mine, and he actually bought me lunch because I found this for him, so let me rephrase: Thanks for lunch.
At some point as bloggers you must have come across some of these weird comments and starting to think hell no not again. Tough isn't it? We have to deal with it can't let them get you de-motivated, you know the reason why you blog and spammers love blogs. Here are three reasons why I delete your comments.
Irrelevant – Everyday I receive them comment that has no bearing what so ever on the topic of discussion I spent all my productive time writing for readers not spammers. While I welcome comments from all blogs of life of any niche I don't appreciate irrelevant comments.
Website Name – Bet you never thought this would be a factor well it is. The popular trend now is that either the website name is left optional or it is Google yeah right I am stupid enough to believe that Google has left me a comment on my blog. Think again I am a blogger not an idiot.
Spamming – Third reason why I remove your comment from my blog is because I found your comment to be spam and you are promoting Porn nothing is wrong if you choose to promote porn but, unfortunate for you I don't write any topic about porn so your comment should not promote it on my site. Where are my comments? I bin them I love comments but they must be relevant and offer something to my readers not foolish comments.
As bloggers like me do you get these types of comments and how do you handle them I really like to have your thoughts on this topic. Where are your comments? Where it should be in the trash can. Your question answered.