Deciding on using Linux is deciding on choosing a path not used so often and not used by the majority of PC users. Once you install the operating system (any operating system) your next step should be installing software that will protect your files. Finding a good choice for Linux is always a bit of a problem since the major companies do not pay much attention to Linux users. Read these lines to get the idea which security Software tool fit you the most. 
Oh, yes, since you use Linux already you're probably out for a set of free tools that offer the most; that's exactly what we will try to offer you in this article.
1.  Do you like detecting weak UNIX passwords? Then you should pay attention to this great password cracking tool for Linux called John the Ripper. This is the product of the guys from the Openwall and it comes as a free (basic) version but you can also get the PRO version with more options.
2.  A great tool for administrators is Check Rootkit (aka chkrootkit); if they like to check their rootkits. Would you like to check the system if it is attacked by Trojans, worms or any other related threat to your system? This is a program to have. 
3. Nessus– Another great tool for administrators that will help you check your system for both major and small exploits/ vulnerabilities. Audit tools have never been so interesting to use. Check this one if you're system administrator. 
4. Set of Sentry tools– This toolset consist of PortSentry, LogSentry and Hostsentry. This cool designed and extremely helpful tool will help you protect yourself (you can be online or offline) against various script attacks targeting your system. You will be using it for years to come and once you get it you will ask yourself what were you waiting for so long and how could have you lived without it.
5. As with any other OS you will need Virus protection. One that might be a perfect fit for you is Sophos Endpoint Protection. This great set comes packed with Antivirus protection, Web filtering, Web security, encryption, removable storage device control, application control, data transfer control, computer scanning for critical patches, hackers firewall. Trial version is free of charge but we guarantee you will hook up on this software before the trial expires. 
6. Kismet– The word Kismet comes from either Turkish or Persian language and it means destiny. If you think that your destiny is high quality, always up-to-date packet sniffer and network detector to be used on wireless LAN this should be your next download. Kismet is on GIT as well as on Twitter so you check for the updates via social networking.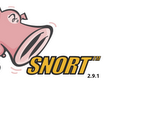 7. Checking out the Snort's web page you wouldn't think this is an Open Source product. The page looks neat and welcoming and this also goes for the program itself. Very user friendly, this network intrusion protection software is used by over 400.000 administrators all over the world. It blocks everything from OS fingerprinting all the way to CGI attacks. 
8. Wireshark– This must be a leading network protocol analyzer (hundreds of protocol listed) which is constantly updated since its creation in 1998. It comes as a 30 days free trial; decent time to get to know with the software and to decide if you will stick with it.
9. Nmap.com is home of Nmap software for Linux featured in some of the Hollywood blockbusters such as Matrix Reloaded and The Bourne Ultimatum. Of course this is not the main reason why this software ended up on this list. Nmap is of a great utility for network inventory, monitoring service uptime, network security auditing etc.
10. Hping is another great command-line TCP/ IP packet analyzer/ assembler. It can be used as a security and testing tool. It is free to download. 
Author bio: The post is shared by Jason Phillips. He is a person having great love for linux. Apart from that he is enthusiastic about writing on various articles, especially nav on azure and Microsoft dynamics.