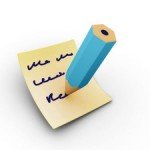 We all know that it's essential for bloggers to write for other blogs as well as their own. Some of these other blogs are huge communities, others, not so much. But no matter how low the standards are for the blog you're writing for, you have to try your best, or you'll just be another face in the ever-growing crowd called your niche. It's pretty hard to be a successful guest poster. Sure, every time you guest post, you get a stream of traffic and recognition, but know that the rest of your readers will do nothing more. They're just looking for content. Not a business, not a blog. But you can change that. By writing awesome guest posts and getting them published on the most popular blogs in your niche, you can actually become one yourself.
First thing's first. Rejection is something that most guest posters experience often if they go for stricter blogs. Don't fret, even if you're writing for a smaller blog. Rejection is actually good in some ways. Consider it a great wake-up slap and an awesome way to improve. Say an A-list blogger says no to you. If you can word your email just right, that same blogger can also personally tell you why. Why your post got rejected and how it can be improved. I think of this as the best opportunity to get writing tips that are targeted at you, so don't be afraid of hearing the word "no". Now how do you get a guest post published? For me, it depends on the blog I'm writing for. The process is either the write-and-submit or the pitch method. Here are the basic steps for the write-and-submit method:
Write the article, in my WP panel or the blog's. (depending on whether or not the blog handles guest posts using the backend)
Email it, or submit it for review. (again depending on the way the blog handles guest posts)
Wait for it to get published.
Done in 4 steps, actually 2. 🙂
This is my favourite method, but there are times where writing your article becomes unacceptable and a waste of time. So here's the pitch method:
Contact the blog with an some information about the guest post you're planning to write. Give a brief description and a few main points. Just get your idea across.
If the blog says yes, write the article.
Submit it, and wait for a reply.
One extra step does make a difference, and it shows the blogger you're writing for that you're willing to wait a little bit to get a guest post through. The best tip I can give you for writing articles that are worthy of getting published on top blogs is that you shouldn't be too eager to hit the "send" button on your content. You should be willing to sit on your article for a day or two. I can guarantee that if you do this, you'll end up improving your article in some way. That's how to get guest posts published on the top blogs in your niche. Simple, but effective.