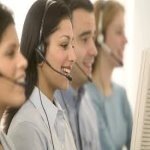 While search engine optimization (SEO) techniques play a major role in helping a website attract significant consumer attention, the fact remains that no amount of clever manipulation can motivate Internet users to keep returning to a site if it features lackluster content with little value to a consumer. The key to generating honest-to-goodness traffic that translates into sales is to provide content that users can genuinely benefit from—content that offers useful information, helpful advice, perceptive insights, and most importantly, relevant subjects that revolve around the nature of the site that other people can apply to their own businesses and receive success from.
It is important to produce articles, videos, and audio content about topics that are relevant in the present business scene; that are timeless, remaining pertinent for many years to come; and that are substantial with expert advice so that people can come to recognize their value and thus place their trust on the author. Making a conscious effort to do so is an excellent way to create a loyal following from people who are truly interested in learning new things and establishing a connection with the author for the purpose of doing real business. There would be no need to distribute free products or create incentives to get people to stay—organic content can attract new business, even without intensive SEO strategies. When people like what they have read or watched online, they take it upon themselves to share the content to others.
How, then, is great content created? Any site owner can get started on making content worthy of consumer attention by following these steps:
1. Research. Any business owner must be able to identify their target audience right from the start and to analyze what subjects and issues are highly relevant to them.
2. Create a storyboard. Making an outline helps to keep an eye on the subject being discussed and each of the points that need to be included to make a compelling article or video.
3. Produce the content. If the content to be made is an article, sit down and write out a draft, then look it over for parts that would need editing or further improvement until the purpose of the piece has been satisfied. If the content is a video, record a raw version and proceed to edit it into a smoother finished product—remove any "uhms" and "ahs," add an introduction and an ending, and reformat it to a different size if necessary.
4. Syndicate the content. This is the part where site owners need to be open and creative with their choice of channels for distributing their content. It wouldn't be wise to focus on, say, a single major search engine for getting traffic results. The key is to make use of a host of different channels—social media, press releases, podcasts, SEO, RSS, and many others. Think about harnessing as many online tools available in the World Wide Web to make content work for a site.
Producing mediocre content with little value to the target audience will do nothing to bring business for a site owner. Spammy content will only lead your site individuals who are looking for nothing more than free products and have no intention of doing solid business. With excellent content, consumers will know exactly what a business has to offer, go directly to their site to take a look at the products available and make a purchase, and then continue to follow new content  releases to get more useful information.
Author Bio: Gale Edwards is a Canadian SEO analyst and internet marketing enthusiast. She's currently working for https://www.contentassault.com/, a great resource giving guidelines on creating high quality contents that people will follow in any media – maybe it be in social sites, forums, video channels, or search engines.