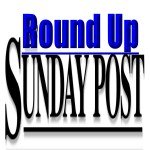 Updating my blog has not what it should have been lately however i do hope as of this week i can get back to my full blogging schedule as you are aware i am away in my home land on family business and sometimes the internet access is limited but now i have decided to get my self mobile internet access so that i can take the internet with me every where i go never expect to be here this long however blogging must go on. i have missed last week Round up and at this time i am only playing catching up. Here are the featured post for this week.
(1)Link Magnetism – How to Create an Authority Site that Attracts Authority Links – Building links to a website is easy, I've done it many times, and for sure, you have tried doing this many times as well. On the other hand, building authority links is a different story, since – more often than not – it requires time, effort, creativity, persistence in execution and plenty of luck to successfully obtain these types of high-caliber links. To start off, this post will cover tips and situations that were all based on my experience, and is basically a story of how I got 2 authority links, without asking for it. When you visualize link building in a plain view, you will somehow realize that there are always two plausible options to link acquisition:
(2)Writing paid reviews while blogging to make money online –Most of us have been blogging to make money online. As a blogger we have been making use of various methods and strategies to make it come to us finally. Even I have been doing the very same but at the same time I am nowhere near to what others have been making from the same. The very first thing I know is that it isn't the easiest thing on web but still, you cannot live with the same belief. You need to be looking at every possible way to let it come for you. To me, as long as it is about blogging simply…there isn't much to worry about. But once you have included money making online as one of your primary objectives then you have the issues which if not sorted out quickly then can surely make your blogging go waste. Just wondering how many of us are ready for the same..!
(3)4 Must Have Android Apps That Helps you to Organize Daily Life – Android is one of the best Smart-Phone OS from Google with over 25,00,000 apps and the list is really growing high and high. Android is one of the best projects from Google which almost broke the shackles of Symbian, Blackberry, and Windows OS. But it still it's trying to be the No 1 in the market. Apple is one of the biggest considerations for Android. As, Google is desperately trying to lead the market, but Apple is an established organization with tremendous fan base and I predict it's not going to be that easy for the Android to command Apple's supremacy. In this article we are going to deal that best Android Apps that helps you to manage your daily life.
(4)Blog Titles: How to Write Winners Even if You Suck at It – So in this post (that I really wanted to call "Blog Titles for Dummies", except everybody else and their uncle have already used it in their blog titles at one point or another) I decided to show you where to find inspiration for a great title when you've got nothing in that pretty head of yours. 1. Blog Titles from PostRank.com PostRank.com is the ultimate aggregator of social engagement data. The site basically tracks where and how the readers around the web engage with the content they read and how often and where they share it. After the data is collected, all posts are assigned a numeric rank on the scale of 0 to 10 – 10 being the most engaging one.
That is it for this week Round Up I hope you all find these post interesting and you can also feel free to visit the website to read the full post